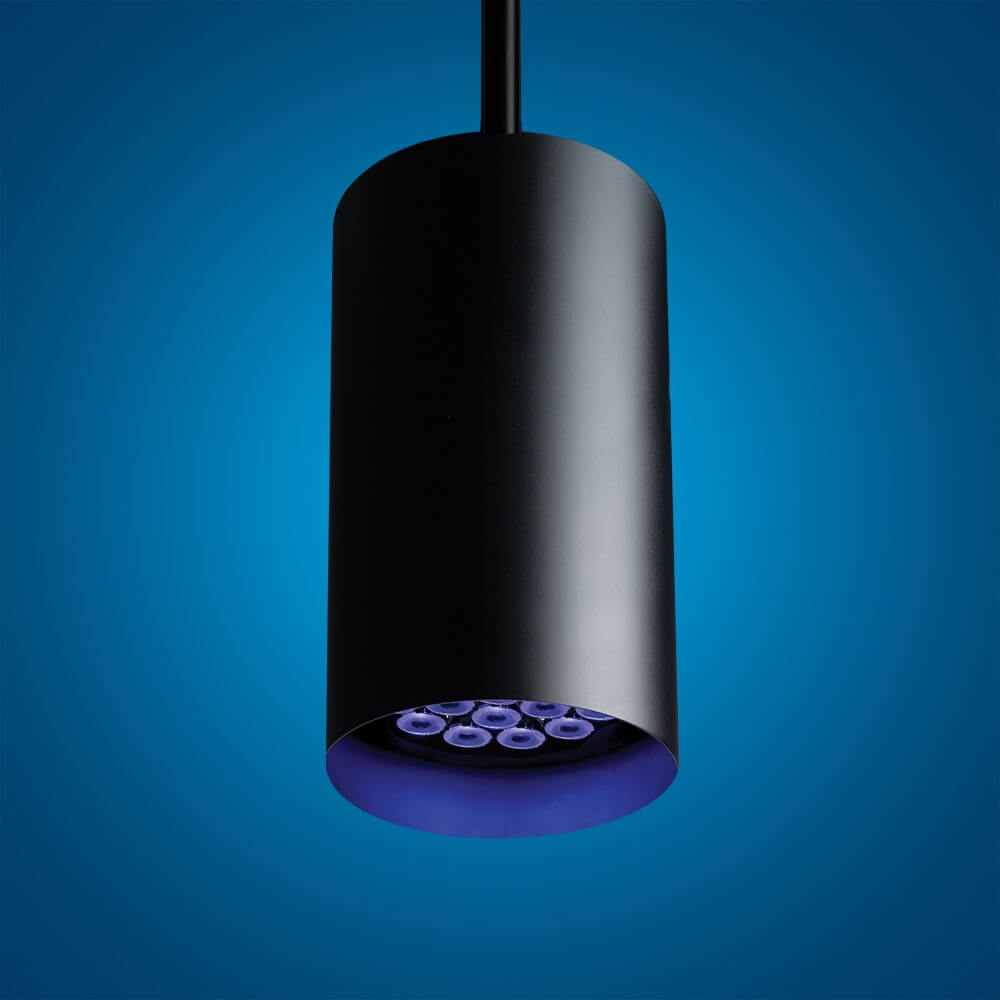 Vianite (RGBW)
Our 6″ RGBW LED down light. With the same smooth dimming curve as the Rheos, the Vianite is available in 75W.
Featured Functionality
The Vianite is the little brother of the Rheos; a 4 Channel DMX/RDM RGBW fixture that delivers a vivid color spectrum with superior intensity and efficiency. Vianite is a 6-inch downlight ideal for mounting locations from 15 to 30 feet, where the Rheos may be too large or too powerful for the space. Choose from our custom finishes, mountings, and other options to take your venue experience to another level with Vianite!
Vianite Benefits
60+% less energy per lumen than standard lighting
90 CRI Standard
Virtually no maintenance
Elegant, smooth dimming curve down to 0%
Passive Cooling, Ultra-efficient heat sink, eliminating on-board fans, even at 4,000-lumen output for silent operation
Critical components are run below peak output for longer life
IP20 Rated, suitable for use in non-condensing, damp locations
Several built in dimming curves
Vianite Options
Wattages available up to 75W
RGBW – (W) at 2700K
Standard CRI of 90
Beam Angle: Narrow (18°), Medium (25°), and Wide (34°)
Field Angle: Narrow (31°), Medium (46°), and Wide (60°)
DMX/RDM control, 4 Channel DMX
DMX/RDM Compliant
DMX Connectors: RJ45 (standard), XLR 5-PIN, Screw Terminal, or IDC
Mounting options include C-clamp, Wall Bracket, Yoke, Pendant (up to 42° swivel), Air Craft Cable, and Flat / Sloped Ceiling Recessed Kits. Please note that at this time our sloped recessed kit is for accessible ceilings only
Off-white or black housing come standard but custom options are available.
These are our standard specifications, for customization needs please contact us.
Find a Representative
We're Here to Help
Find an Aquarii representative near you.
Aquarii Representatives in your area